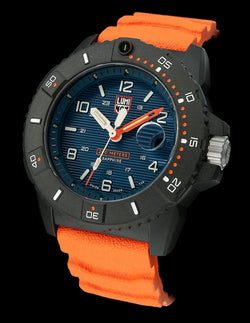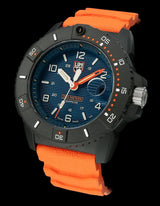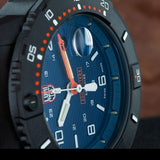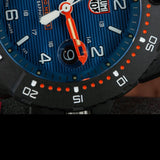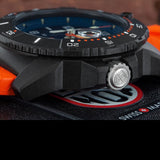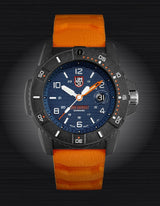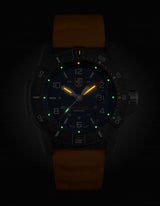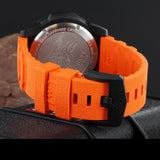 Luminox Navy Seal 3603 Black White Orange
SKU: BMC-XS.3603
Luminox has been the watch of choice for professionals like Navy SEALs, expert counter-terrorism operative Scott Cassell, the US Coast Guard, law enforcement divers and many more for the past 25 years. For a professional a good diving watch is critical and can even be the difference between life and death. That the time is visible in any and all conditions, be it night diving, deep diving, diving in poor visibility or wreck diving is imperative. The Luminox Light Technology (LLT) ensures that all their watches have easy and immediate readability, and are Always Visible constantly glowing for up to 25 years.
 The Luminox Navy Seal 3603 Black White Orange has an orange rubber strap which is extremely robust and long enough to go over a suit. The Carbonox case material is also pretty much indestructible making this a fabulous choice for outdoor, hard use.
We ship from our own stock, held in our UK warehouse. Place your order by 15:30 Greenwich Mean Time for same-day dispatch.
United Kingdom
Orders over £30 ship free of charge.
EU
Orders below £200 ship for £6.00 
Order above £200 ship free of charge.
Rest of World
£12.50 shipping on all orders
Call us on 029 2167 1422 or Contact Us